Blog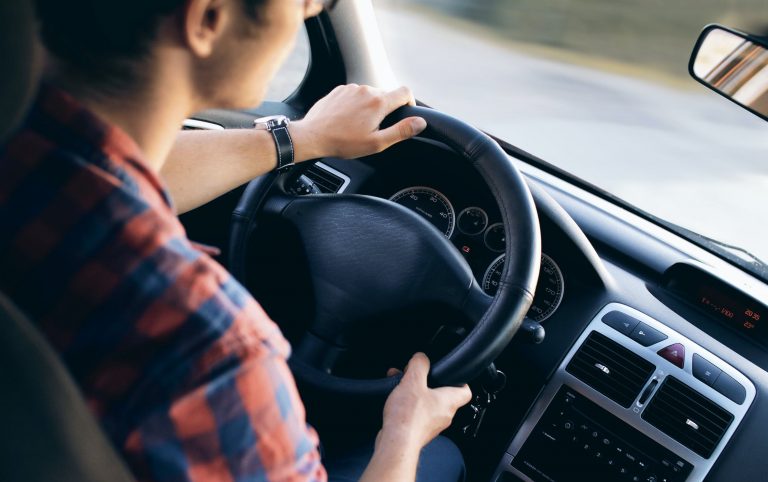 Auto insurance is ripe for a change.
But for insurers to take their services to the next level and develop accurate, personalized risk assessment models, insurers must shift to in-vehicle software solutions that provide granular data on the complete road-vehicle-driver ecosystem.
From insurers to OEMs, the future of in-vehicle collection technology lies in embedded software – including tactile sensors, which can provide the rich, relevant data needed to offer a more accurate picture of risk.
Here's why current business models are coming up short and how tactile sensing capabilities can take auto insurers where they need to go:
A Flawed Status Quo
While the usage-based policies (UBPs) that many insurers have been offering are a step up from the normal flat-fee approach, they're hardly foolproof, as UBPs rely heavily on data collected by static in-vehicle hardware solutions.
These solutions – including the OBD II Telematics, Black Box Telematics and Smartphone/SDK products that many auto insurers rely on – come with notable drawbacks. While they provide basic data based on the vehicles' outputs (i.e., speed, breaking, windshield wiper speed, etc.) to determine the driving environment, they don't take into account alerts, physical and functional road conditions, vehicle dynamics and health and how driving styles differ according to conditions.
Moreover, hardware-based solutions can be too sensitive – punishing drivers, for instance, if they slam on their brakes even to avoid hitting a jaywalking pedestrian or a car that has suddenly pulled out in front. Finally, these telematics systems can be complex to deploy and implement.
A New Generation of Auto Insurance
Auto insurers need better technology for measuring risk. And consumers want more personalized auto insurance policies – indeed, an Accenture survey finds that 64% are interested in policies with premiums tied to their individual behavior, and a PwC survey reveals that 41% are actually willing to switch to a more digital-forward insurance company to enjoy a better customer experience. Bridging the gap between auto insurers' current offerings and consumers' expectations will require technology that provides a greater understanding of the road, driver behavior, the vehicle and the environment.
In-vehicle software can enable this more comprehensive understanding of risk. Tactile sensors collect data not only on vehicle characteristics but also on road and vehicle-road characteristics – taking existing auto insurance data to the next level. Tactile sensors take into account factors such as tire tread depth, wheel balance, grip and much more. These factors, combined with insights on vehicle, speed, braking harshness and road roughness (to name a few), provide a much more holistic snapshot than existing hardware solutions can offer.
Embedded software can sit on the vehicle's existing sensors to collect data and generate unique insights that insurers can use to assess the state of the road and vehicle before, during and after an accident, the vehicle's overall health, the driver's behavior during an accident and more. This information can enable auto insurers to create personalized risk profiling and detailed accident reports. The insights can even predict road risks as well as identify and alert drivers to risks in real time by correlating road and vehicle conditions. The more comprehensive the data collection, the more personalized and dynamic the insurance policy.
A Win-Win
Insurers and policyholders both stand to gain from the deployment of in-vehicle software.
By using embedded software, auto insurers can reduce the risk of loss, tampering or damage to a telematics box. Armed with more granular data and insights, insurers can assess risk and set premiums with greater confidence – reducing payouts and fostering more long-term customer relationships. Additionally, tactile sensors and data can allow for next-generation accident reconstruction, a significant boon to insurers in the claims assessment process.
Drivers, meanwhile, will benefit from richer data on road conditions and risks, more personalized policies (with more accurate technology for measuring good driving behavior and lowering premiums), and real-time insights that can help them prevent a potential accident – such as early alerts that their tires should be replaced, for example.
Amid technological advances and mounting consumer expectations, the insurance industry is undergoing a transformation. Insurers that adapt to this paradigm shift by embracing technology and delivering on expectations for personalized policies will drive innovation, propelling themselves to a competitive edge in the new insurance landscape.
About the Author
Shahar Bin-Nun is the CEO of Tactile Mobility, the leading tactile data and virtual sensing technology company for the automotive industry, municipalities and road authorities