Press Releases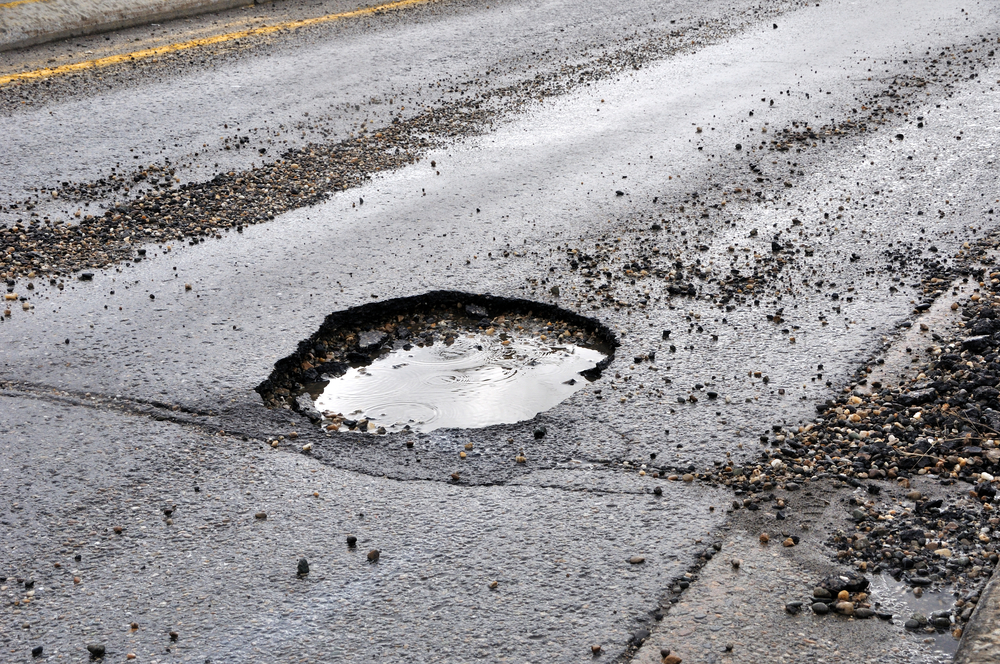 Author: Claire Fletcher
Earlier this year, the RAC charged that British roads increasingly look like the 'surface of the moon.'  Meanwhile, advocates of US President Joe Biden's sweeping infrastructure package have championed the legislation by pointing to the deteriorating condition of America's roads.
Compounding the problem is that many road authorities utilise inefficient monitoring tools, including survey vehicles, patrols, and tips from the public.
Without systems to track conditions in real time, authorities find themselves needing to make even larger, costlier, and more time-consuming repairs down the road.
But with improved data capabilities, officials can stay ahead of the curve and make necessary repairs before they have to sink exorbitant sums into pothole repairs.
Building smarter cities through better data
Data is the linchpin to the smart city movement, whose success will require cities to break down information silos and collect, analyse, and share relevant data that can improve city services and enhance the quality of life for residents.
When it comes to road repairs, smart cities like Dormagen, Germany attest to the power of data-sharing.
The town's data-sharing platform lets residents use a mobile app to report infrastructure issues like potholes, broken traffic lights, and more. Once a citizen flags a problem, it's added to the town's data portal – equipping local authorities with the real-time insights they need to manage local infrastructure properly.
Other cities are piloting similarly innovative programs. For instance, a new e-scooter pilot program in Dublin will outfit scooters with artificial intelligence and computer vision technology to detect pedestrians and lane segmentation. The pilot may also include congestion monitoring, road condition alerts, and street mapping.
Where else might cities find a treasure trove of useful data? Look no further than the cars that roam city streets.
From vehicle data to road data
Cars already generate a wide range of data. For example, vehicles collect reams of telematics data, including speed, location, braking, fuel economy, and more. This data is stored and often exported from the vehicle to the manufacturer – providing the latter with vital insights into vehicle performance.
This data also provides significant value for the driver – letting them know when it's time for an oil change, for instance. Some tech-savvy insurance companies even harness telematics data to reward customers with lower car insurance premiums in exchange for safe driving behaviour.
But what if vehicle data collection could be taken one step further?
The next phase in the vehicular data revolution will see cars collect and share data about the roads on which they are driving for the benefit of road authorities and their fellow drivers.
This data will be processed using machine learning and big data to create highly updated map layers which reflect the actual physical and functional state of roads.
In-vehicle sensors, both visual and tactile, are already capable of collecting actionable insights regarding road characteristics – such as pavement surface quality, slipperiness, distresses, and so on.
This data can keep municipalities and road authorities well informed and minimise the need for municipal workers to go out into the streets to gather maintenance data manually.
That will mean substantial cost savings for city governments and drivers themselves, who currently spend a staggering amount of money – in the US, it's about $6 billion a year – paying costs associated with potholes, including car accidents, flat tires, rim bending, and more.
Another significant advantage of road data generated by vehicles
It's collected automatically as drivers move about their communities – whereas citizen reporting systems like those in Dormagen; Omaha, Nebraska; Hartford, Connecticut; and San Diego, valuable as they are, ultimately rely upon citizens taking it upon themselves to alert their municipalities to road problems and depend on their subjective perception.
With real-time data from vehicles, cities can better understand traffic trends, detect and respond to hazards more quickly, and map out road distresses and grip conditions to predict and prevent road deterioration. Infrastructure repairs will become less reactive and more proactive.
Across the globe, governments are mulling plans to spend hefty amounts of money on making long-overdue infrastructure repairs.
But while there's much to cheer in these infrastructure improvement schemes – new jobs, safer streets, and better overall driving experiences – the focus going forward should be on preventing the need to spend such huge sums again.
Whether through crowdsourcing citizens or advanced sensor technology, now is the time for authorities to find solutions that will pave the road to smarter cities for all.
Posted Originally at: https://datacentrereview.com/2021/06/stop-putting-money-in-the-potholes/