Press Releases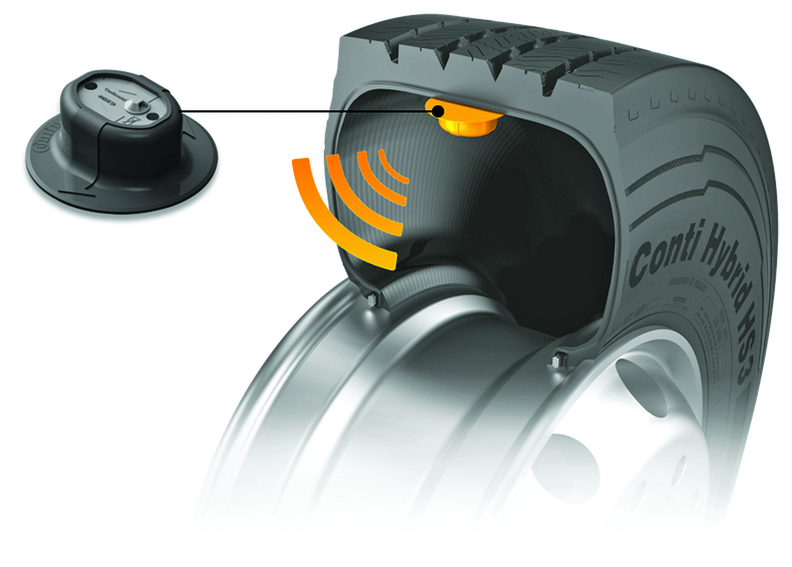 JOHN IRWIN/AUTOMOTIVE NEWS
Tire sensors are likely to become smarter and generate more important data for drivers in the coming years as electric vehicles become more prominent, industry executives say.
That's an important safety factor. EVs are generally heavier than gasoline-powered vehicles and generate massive torque, leading to faster tire wear rates, said Yagil Tzur, vice president of product at Israeli tech startup Tactile Mobility.
"EVs have longer service intervals," he said. "They don't get to repair shops as frequently, so no one professional is looking at the tires. That leads to increased risk."
Major tire manufacturers such as Akron-based Goodyear, Michelin, Continental and Bridgestone are developing advanced sensors and experimenting with products to help tires last longer and to give drivers notice of when they might need to be serviced.
"If you don't personally monitor them, you end up with increased risk of accident and risk of tire blowouts and greater braking distances," he said.
Continental, for instance, is developing intelligent sensors that it says will do more than monitor tire pressure, now an industry standard. They will gauge tire temperature, detect punctures and alert vehicle owners of problems.
Goodyear, meanwhile, partnered with self-driving truck company Gatik to produce a proof-of-concept technology that estimates road friction and sends real-time information to a vehicle's automated driving system.
The technology was deployed this winter as part of a pilot program in the Toronto area. The icy road conditions provided an opportunity to "validate findings on the road that we already found in the lab," said Erin Spring, Goodyear's senior director of material science.
"You can get an idea of what road conditions are by just looking at the weather, but what you don't get by doing that is the actual friction levels," she said. "We can now measure that and send it back to the vehicle."
Goodyear expects tire sensor technology to become integral to connected-vehicle systems of the future that will aim to monitor road conditions, given that tires provide the only physical link between a vehicle and the roadway, she said.
The Gatik partnership "shows that this isn't just a theoretical exercise," Spring said.
Tire makers are also developing designs to meet the needs of EVs.
Bridgestone, for example, last year launched its R192E tire, designed for use on electric buses. The tires have higher load capacity and lower rolling resistance than traditional bus tires, helping manufacturers boost range.
"Anything that we can do to extend range is beneficial," said Robby Hamby, director of commercial product strategy at Bridgestone Americas.
Like others, Bridgestone is developing "modern tire sensors" to collect different streams of data about tire performance and "translate that into value-added health services that can be embedded in relevant applications" in the vehicle, said Dan Levy, executive director of product, mobility solutions, at Bridgestone Americas.
"Tire health should not be limited to a simple dashboard warning light," he said in an email to Automotive News.
Tactile Mobility, meanwhile, is developing "virtual sensor" software that it says can take data generated from its physical sensors and utilize algorithms to generate findings about a tire's health. Road grip, for example, is something that's "basically impossible" to measure with a physical sensor — but by utilizing a virtual sensor, it can become possible, Tzur said.
"If you take data from dozens of sensors such as wheel speed and acceleration and weight and other factors, you can get very good results on tire grip," he said.
Last year, Tactile Mobility launched its Tire Health Monitoring system, which it says can provide a "360-degree view of current and future tire health status." The system can monitor tire wear, grip, stiffness, wheel balance and other factors crucial to vehicle safety, the company said in a news release.
Tzur said he hoped the system would help alert drivers of problems as early as possible and help companies design tires that can perform better and last longer.
"Tires are arguably the most important safety feature of the car," he said.
Originally published on Automotive News